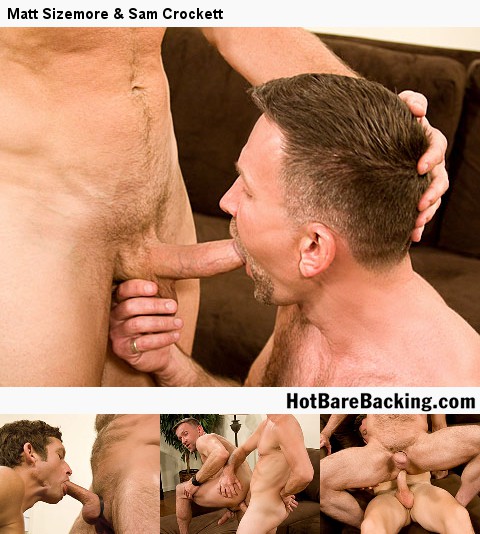 Beefed-up hottie Matt Sizemore is a big fan of veteran porn star Sam Crocket, and jumped at the chance to return to get fucked by his huge cock. Sam slams his raw lubed-up dick hard into his cock-craving bottom and then pulls his cock out and has Matt clean off his own ass juice.
When he pulls out to release a man-sized load all over his bottom boy's hole, he fucks it back into his ass. Matt is then instructed to turn on his back and beat his meat, erupting a load of his own onto his hairy stomach and chest, which Sam feed into his mouth.
Leave a comment
You must be logged in to post a comment.